Triathlon Heaven
The area is known as triathlon heaven and is ideally situated in the "Massís de l'Ardenya" coastal mountains. Perfect for road cycling, mountain biking, (trail) running, open water swimming and, not to be forgotten, a superb place to relax, get your feet back on the ground, and live the moment. Numerous triathlon events, in the Sprint, Olympic, 70.3, and 140.6 categories are held in Catalonia during the year, including national and international events such as Ironman Barcelona, Tradeinn int. triathlon 140.6, Europe Triathlon Junior Cup Banyoles, Triathlon Sprint Sant Feliu de Guixols, Triathlon Sprint Tossa de Mar, and the Santander Triathlon in Barcelona. The most beautiful cycling and running routes are available for all our guests as GPS downloads.
Open water swimming
Nothing beats an early morning dip in the Mediterranean. With the sandy beach just steps away, the sea is your open water pool. Whether you swim laps along the beach, swim south along the nearby bays, or follow the coastline north towards Sant Feliu de Guixols, you will spoil your eyes both above and below the surface of the water. Don't be surprised if you come across an octopus, small manta, or moray eel. Rosamar is located on one of 14 open water routes called 'Vies Braves', a creative local initiative to make open water swimming safer and more fun. Routes are marked with buoys or signs in the water. With crystal clear seawater and 300 days of sunshine, outdoor swimming is enjoyable here all year round.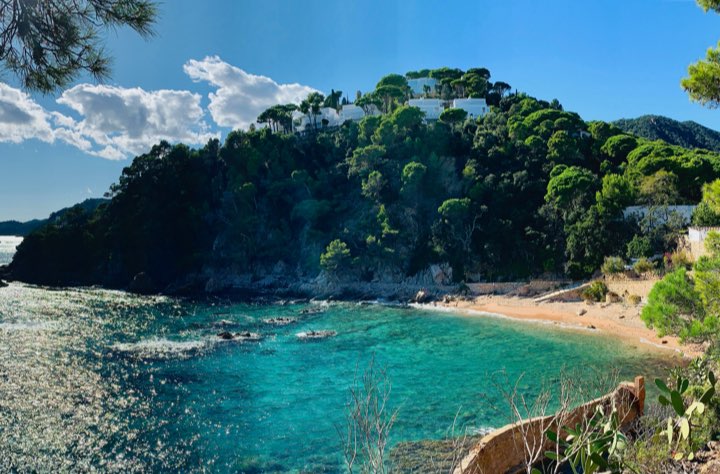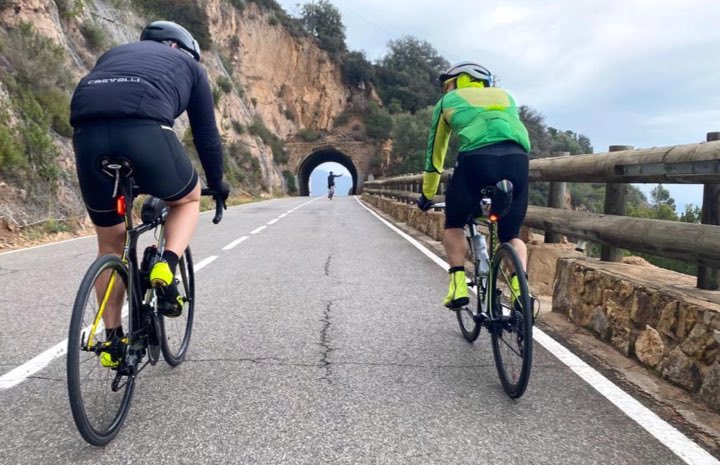 Racebike & TT bike
The Costa Brava is fantastic for cycling, with great variation. During a three-hour ride, you follow the coastline with its beautiful private coves, climb to 500m above sea level at 'els Angels', you pass through beautiful ancient towns that smell of pine trees and eucalyptus, and old pig farmsd. And after passing beautiful fields of olive, apple, and orange trees you are back at the coastline before you know it. The nicest routes are available for download on your GPS device.
Running
Nothing is more motivating than running and training in a beautiful mountain environment. At 200 meters from the residence, you will find a smooth coastal mountain road, offering stunning views to the Mediterranean Sea, in both the northern and southern directions. Funny detail: This 'Carretera de Tossa' is exactly 21 kilometers. Do you dare?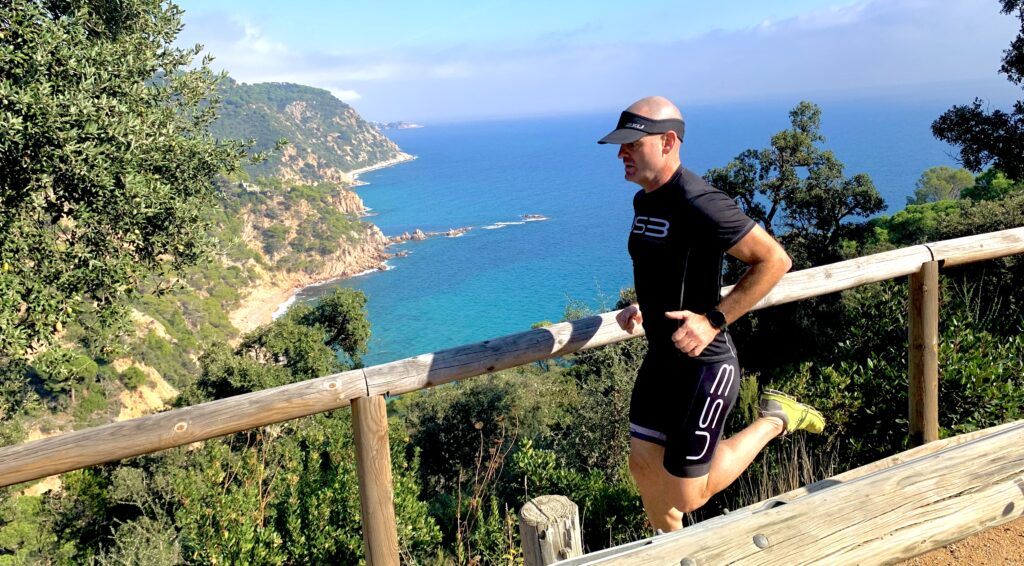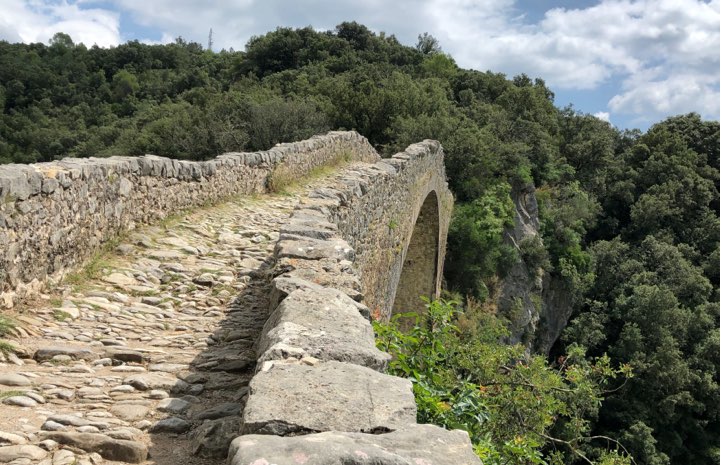 MTB/ Gravel
Countless gravel roads and single tracks are crossing the mountains in the Rosamar area. There are several routes set out close to the residence. As a guest, you will be able to download these on your GPS. Also, there is a famous 54km stretch on compact granite that crosses three comarcas and twelve towns called 'Ruta de Carillet'. You can start this route in Sant Feliu de Guixols. Locals use this road for their daily routine workout.
Trail running
Countless trail runs can be started almost directly from the residence. Most of them will bring you all the way up in the mountains from where you have a spectacular view. Many of these routes are marked out with signs as many locals come here for a walk on the weekends.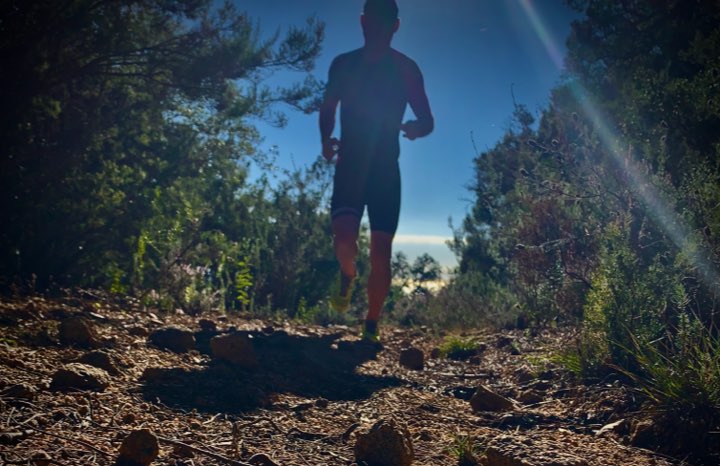 Not training?